ESPORTS AS A VEHICLE FOR ENHANCING WELLBEING FOR ALL STUDENTS
Gaming is becoming a major aspect of our students lives. Students are constantly surrounded by technology and the internet has become their social gathering place. Over 250 secondary school teams are currently using esports to help develop healthy gaming habits and confident, successful students.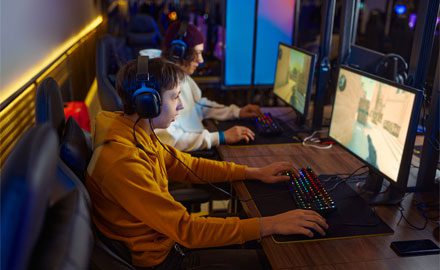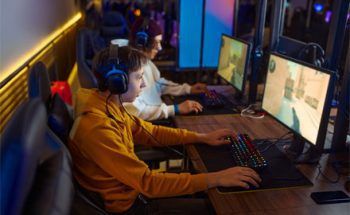 If you're looking for a local esports organisation to help you begin your esports journey, or possibly speak to your school stakeholders, use the button below to find a list of our local esport associations. 
If you would like to compete with over 250 other secondary school teams around the country you can reach out to Victory-Up, the largest secondary school high school esports league in New Zealand.
MYTH BUSTING ESPORTS IN SCHOOLS
Esports is a new and emerging activity in our country. For many New Zealanders, it's a new world that we don't know a lot about and it can be intimidating to engage with.
On top of that, in the world of esports there are many negative myths that are not based in reality. These myths are easy to repeat, be can be seriously damaging, discouraging and isolating for students, players, teams, or volunteers who are passionate about esports.
Below are a few of the common myths we hear when talking to schools and new entrants to esports, and the honest truth behind them.