eFIBA Season 2 - New Zealand Qualifier
Compete to represent New Zealand on the global stage in NBA2K with eFIBA Season 2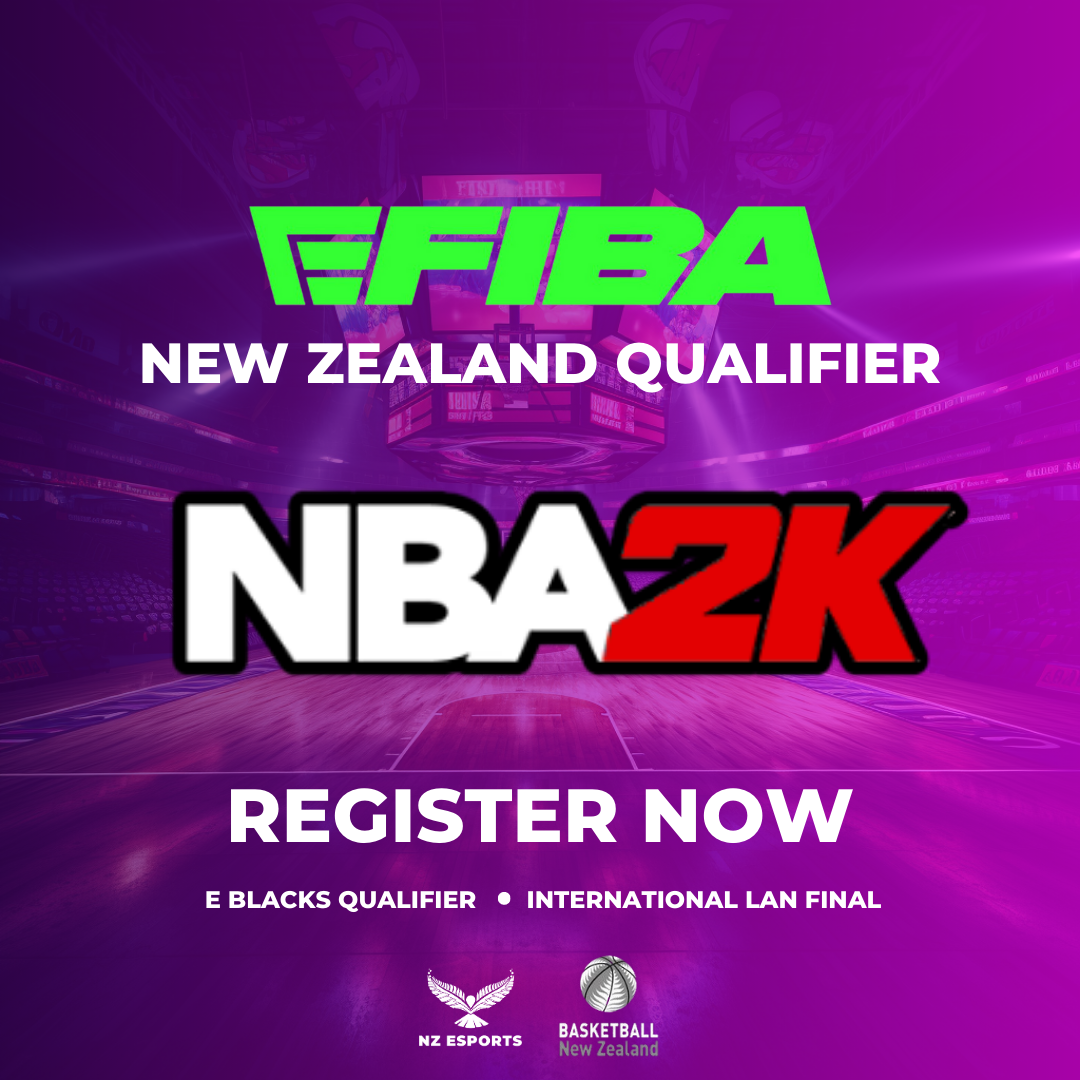 Combine Dates: 19th August & 26th of August
Final Draft: 27th of August
Prize: Qualify for Team New Zealand, NBA2K24 and VC Package for Level 90+
The Online NBA 2K Combine aims to evaluate and showcase participants' skills in the virtual basketball game NBA 2K. This event serves as a scouting platform for potential esports players and offers an opportunity to demonstrate talent.
Format
The combine will take place on 19th of August and 26th of August through online play, using Discord as a communication platform.
Participants will go through a series of competitive matches to determine the 6 people that will represent the country at the eFIBA NBA2K 2024 Tournament
The combine game version used will be PS5 only and next-gen version of NBA2K23
First Open Combine – August 19th, 2023 (Saturday):
Team Registrations: Teams of 5 are encouraged to sign up and compete.
Individual Registrations: For those without a team, no worries. Register as an individual and we will place you in a team with other skilled free agents.
Second Open Combine – August 26th, 2023 (Saturday):
A renewed chance for both pre-formed teams and individual talents to demonstrate their prowess on the virtual court.
Invite-Only Combine – August 27th, 2023 (Sunday):
A more exclusive event where handpicked players, recognized for their exceptional skills from previous combines, will be put to the test. Teams may be shuffled during the day to ensure varied matchups and a fair assessment of all participants.

Selection:
A selection committee chosen by NZ Esports and Basketball NZ will review gameplay of the day and choose the final roster. Six (6) players will get an email or discord message on August 29th, followed by a public announcement.
Good Luck to everyone!
Additional Details
Platform:

Use PlayStation 5 consoles for the matches, and participants play online.
NBA2K23 next-gen version

Game Settings: All games will be played in the private PRO AM game mode.
Recording/Streaming: Participants are required to either stream with past broadcasts on or record their matches and provide the links to the tournament organizers. (Failure to stream or send in recordings will lower your chance of being selected for the private combine.)
Communication: Use Discord channels to see match scheduling, general announcements, and results reporting.
Frequently Asked Questions