New Zealand Secondary School Esports
Welcome to New Zealand Secondary School Esports the official secondary schools esports competition in New Zealand.
Dive into the world of esports by competing against schools from across the country every week. Build new friendships, engage with students and join the positive wellbeing gaming movement!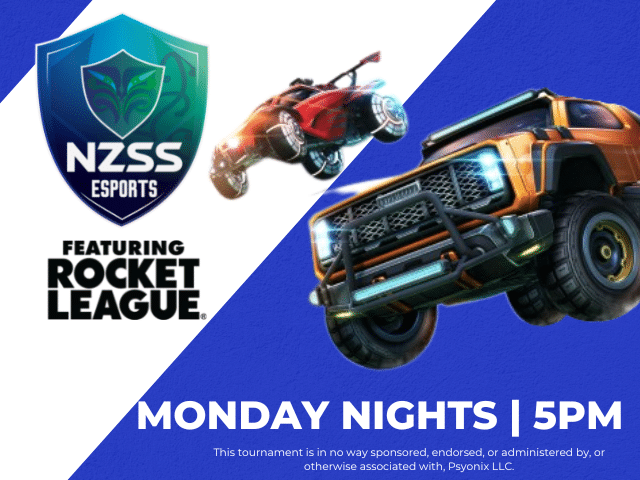 Rocket League Format:
3 vs 3 on Mondays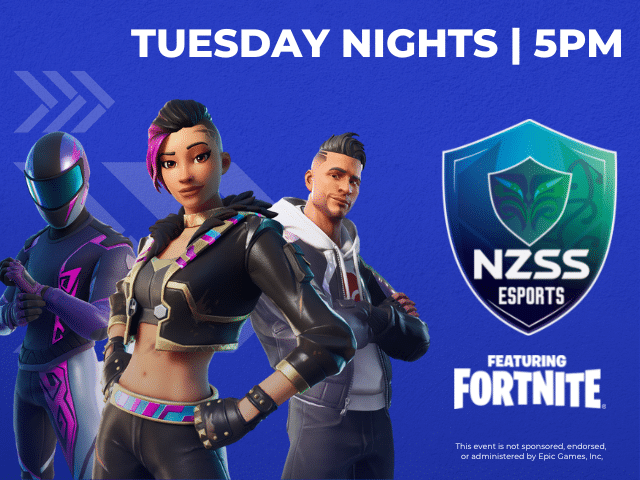 Fortnite Format:
Trios No Build on Tuesdays
Trios Build on Wednesdays.
Registration must be completed by the teacher in charge. You can use the form below to collect student information.
Frequently Asked Questions
NZSS Esports is the only official esports competition for secondary schools. We provide an inclusive and protected pathway for students to compete in esports, with a focus on physical, digital, and social wellbeing. Supported by NZ Esports, Sport NZ, and School Sport NZ, NZSS Esports offers a non-commercial and safe competition for students to develop their skills and promote the positive aspects of gaming and esports.
The story behind the NZSS Esports Logo | Te tohu motuhake o NZSS Esports
The NZSS Esports logo features a shield, symbolizing our commitment to protecting the wellbeing of our students. The mangōpare, or hammerhead shark, represents unity and progress, as we strive to develop and improve together. Within the centre crest, two taniwha face off against each other, embodying the fierce competition of esports. However, when viewed as part of the larger image, the taniwha merge together to form a single face, representing our unity and togetherness outside of competition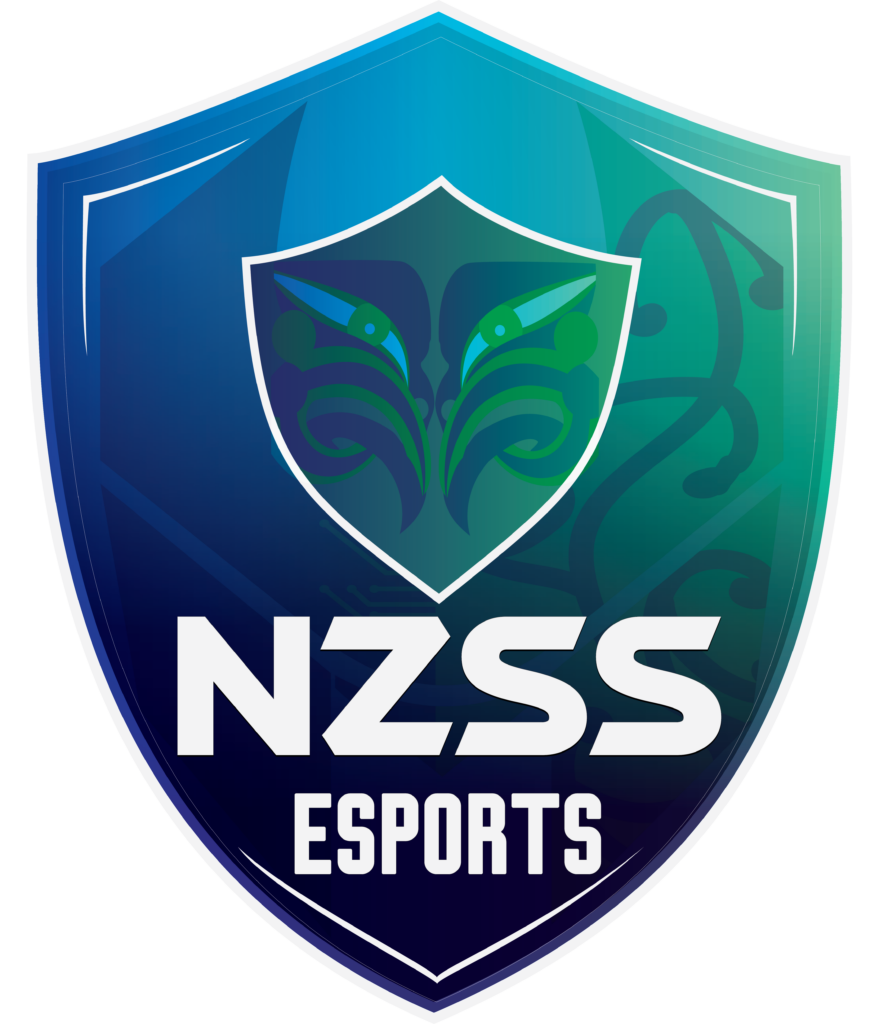 New Zealand has six guilds, and when participating in NZSS Esports, you'll represent the guild corresponding to your main school campus location.
At the end of Term 2, the top 12 teams receive invitations to the national championships. Remaining teams will compete within their respective guilds, with the top 2 teams from each guild also securing invitations to the national championships.
Our committment to protect students
We believe that our tamariki and rangatahi have the right to compete in a safe and protected environment that is free of abuse, prejudice, exploitation and commercial interests. Esports is a new and rapidly growing space and by choosing to participate in official New Zealand Secondary School Esports, parents, schools, and caregivers can rest assured that their children are protected.
We are committed to our duty of care to protect the safety and wellbeing of children. To achieve this, we work closely with game publishers, New Zealand government organisations, and local esports organisations who share our values. Together, we support the long-term growth of esports in New Zealand schools without compromising the safety and wellbeing of our tamariki and rangatahi.
New Zealand Secondary School Esports has comprehensive child safeguarding protections aligned to the Oranga Tamariki Act 1989. These unique protections include NZ Police background checks, protecting student privacy and information from commercial third parties, comprehensive training for all staff, volunteers, and contractors, and partnerships with specialized child protection services and expert local organizations.
For more information about our child safeguarding protections, please see our full resources below.
This tournament is in no way sponsored, endorsed, or administered by, or otherwise associated with, Psyonix LLC. The information players provide in connection with this tournament is being provided to the tournament organiser and not to Psyonix LLC.
This event is not sponsored, endorsed, or administered by Epic Games, Inc